&nbsp


Hingham Public Boat Ramp,
Hingham MA
North East Trailer Sailors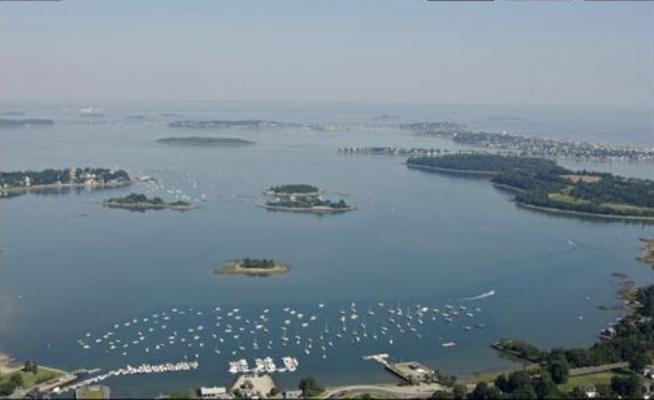 Directions to ramp:
The address of the ramp is &nbsp 5 Otis St (rt 3A)
Best route from RT 3 - take rt 228 to 3a. Take left onto 3a until you get to the ramp. Alternate route - Any access to rt 3a will get you there. You can access 3a in Quincy, Follow 3a South until you get to the ramp. There tends to be a lot of traffic, traffic lights, marginal and narrow roads. I would strongly recommend RT 228 Map or use the Interactive directions click here

Pictures of the ramp can be found off the site - Click Here
Ramp condition and docks:
You can not launch at low tide at all.
You can launch about 1-2 hours either side of low tide. Ramp is long, Very good condition. Very wide (2-3 car width). Parking lot is good size. Public landing couple hundred feet away. Public landing is in very good condition. There are 2 beaches on either side of the ramp. You can beach the boat if you like on the small beach between the ramp and dock.

Parking and Fee:
Do not park your car (without a trailer) in a trailer spot - it will be towed. Trailers must be attached to a car (no trailer without a tow vehicle). Police frequent the lot regularly.

On a busy weekend. I would strongly recommend launching some time Friday or Friday night. The parking lot is filled to capacity early on Saturday through Sunday. There is an overflow parking lot, but is no good for sailboats with the mast up (power lines). The ramp is lit at night. I have launched at midnight in the past to get a good tide.
Amenities:
None at the ramp. Sometimes there are porta-potties

There are a few restaurants across the street. Most notably Stars (offsite link)

There are gas stations close to the ramp on 3a. The harbormaster said the town was putting in 2 transient moorings this summer (2005). Not sure what the cost would be per night. I would guess $30. Not sure if the moorings have been placed yet.

There is a decent size store across the street - Fruit Center Marketplace(offsite link) which sells food, has a LARGE (over 100 items) salad / lunch / soup bar, as well as groceries. Located at 79 Water Street Hingham, MA 02043 781-749-7332 Hours: Monday through Saturday, 8:00am to 8:00pm, Sunday, 8:00am to 6:00pm

Pump out boat - please call Call 781-741-1450
Other notes:
Access to Boston Harbor:
Channel out to Boston harbor is a small maze and can be quite shallow near low tide. Consult your chart. Depth sounder helps out a lot. DO NOT attempt to cross bay- Stay in channel. It is VERY shallow outside channel. Trust me! Use the following chart segment for the path out of the harbor. Obviously use your own chart. This one is for illustration only!! CLICK IMAGE TO ENLARGE


Harbormaster information:
Off site link http://www.hingham-ma.gov/harbormaster/index.html
Phone 781-741-1450
| | | | |
| --- | --- | --- | --- |
| Date | Submitted by | Phone | Email |
| 8/05 | Paul Seeberg | . | paul@mildredrose.com |
| 10/08 | webmaster update | . | . |
| 05/09 | webmaster update | . | . |
| 06/09 | webmaster update | . | . |
&nbsp
BACK