Blue Marlin
Posts: 204
Joined: Wed Jan 09, 2008 9:48 am
Boat_year: 1968
Boat Make: Ohlson
Boat_Model: 38
Boat_Name: Mildred Rose
Location: Boston, MA
Contact:
Here are some pictures from Allen's Harbor 1 taken by Ed.
Feel free to post your own pictures and stories!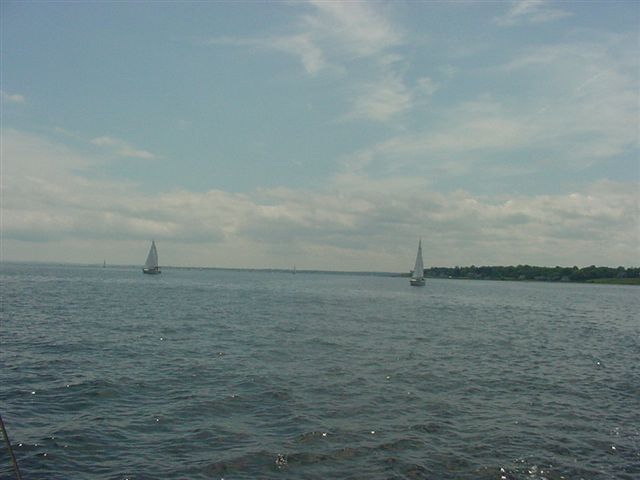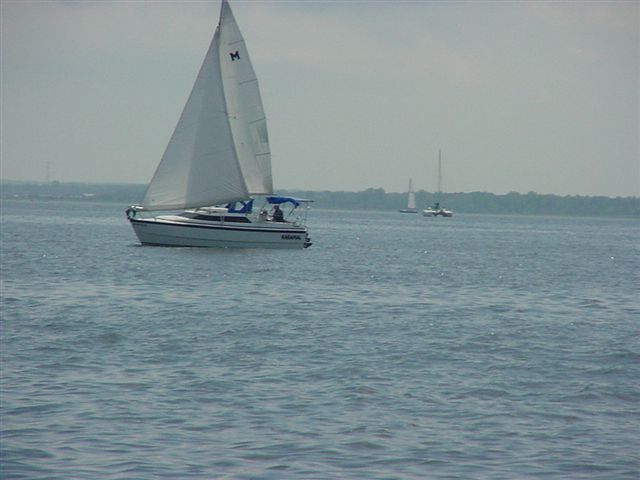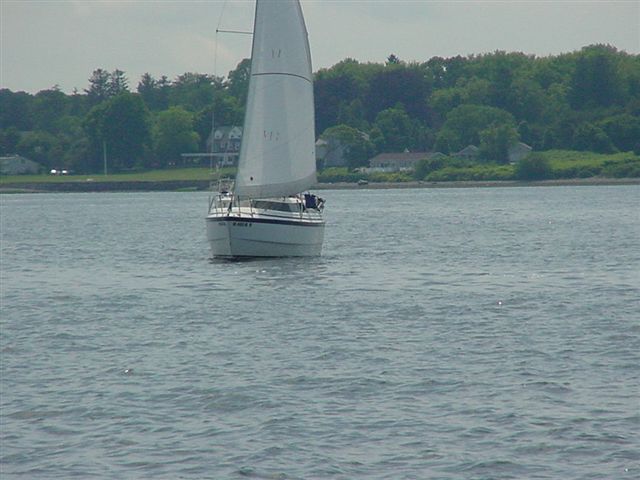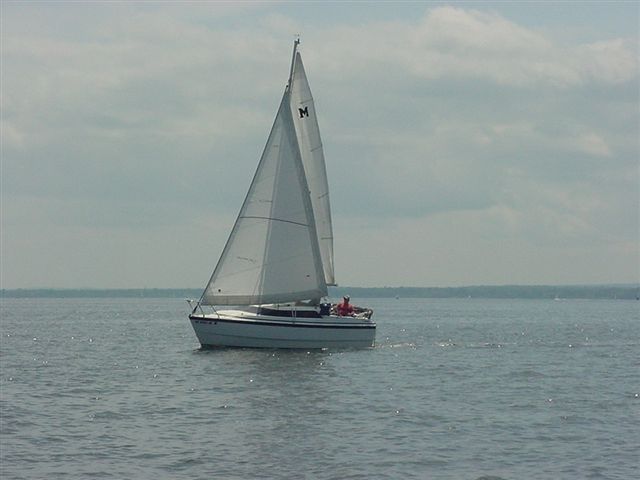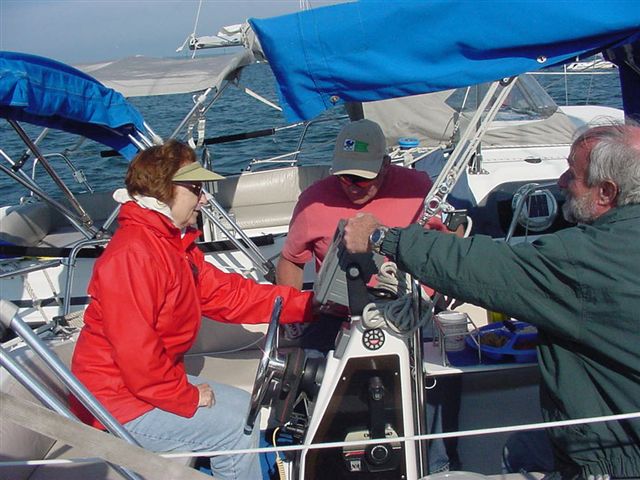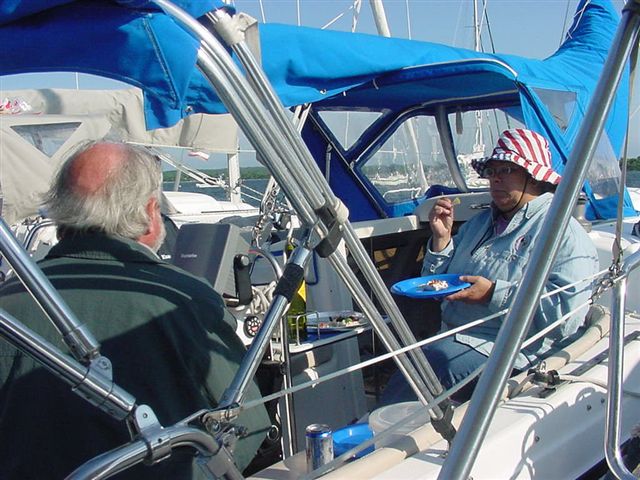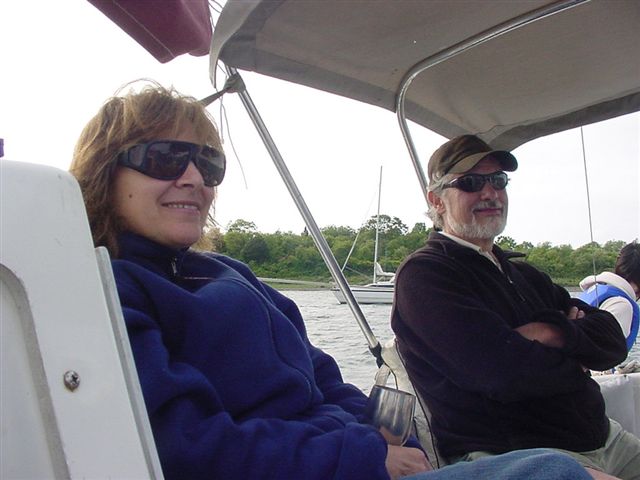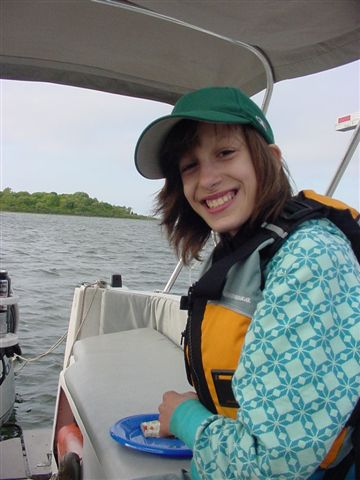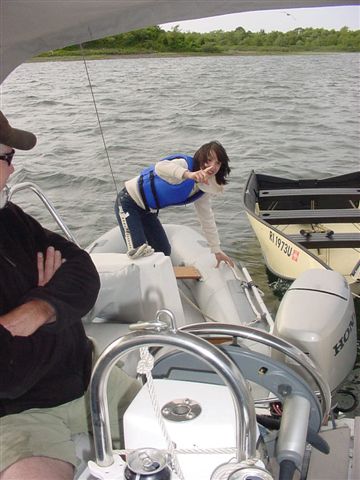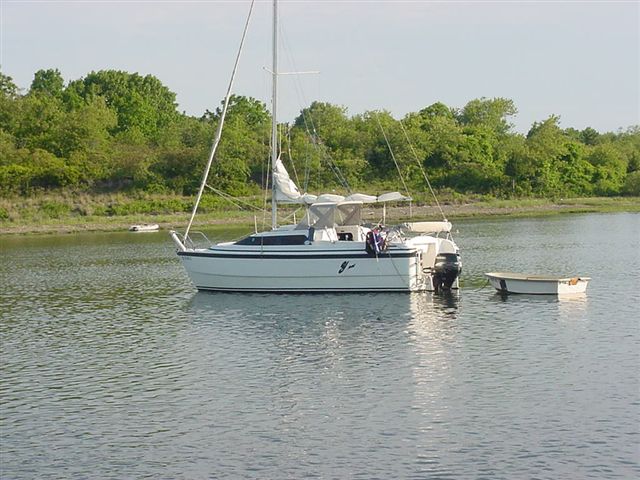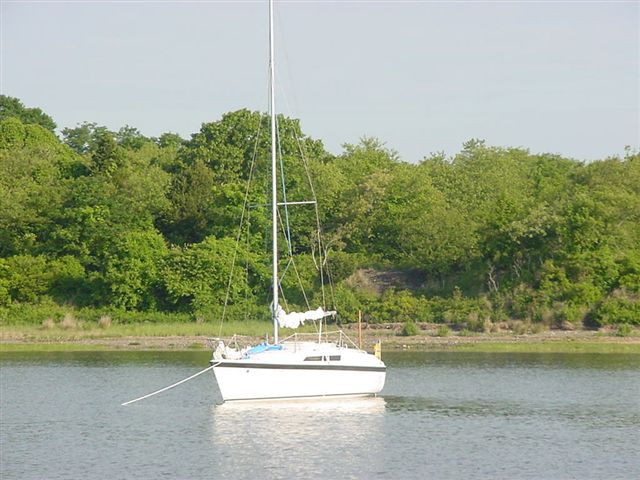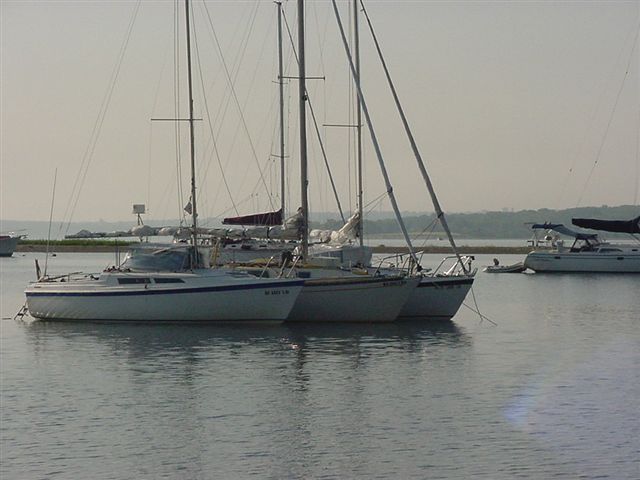 ---
Blue Marlin
Posts: 204
Joined: Wed Jan 09, 2008 9:48 am
Boat_year: 1968
Boat Make: Ohlson
Boat_Model: 38
Boat_Name: Mildred Rose
Location: Boston, MA
Contact:
Allen Harbor I 2009
By Tony DiStefano The Beep 90 26s

To me Allen Harbor is the start of the sailing season. This year the beep was in good shape with decks clean and all the parts working(slight electrical problem but who needs a radio and interior lights?) and with me for the Thursday night launch. (We do not want to remember the trips to the hardware store to replace missing parts, thank god the mac can use any parts.)

I arrived about 6:45 PM to find At Ease was there and Harry and Nancy were rigging. With a little help form Harry I got my boat set up and Ed Goodhue who sailed the Dolphin down form Cape Cod was there also to help launch. In we went off to the back of the mooring field to raft to Dolphin for the night.

The AM looked bad and our plan to sail the bay was put off with rain on the way. We sat under the porch with Dan & Nan from Yknot, joined by Barbara and Lloyd form Whale. The weather kept dripping so Ed and I chose to head for the boats, set the anchor and just relax in the rain. We did not go back to the dock for dinner in town. I heard that there might have been a little to much alcohol served but not being there I'm not sure.

So Friday the day I took off work was a rain day that I should have worked. But the book was good and the boat was comfortable. Did I say that it was cold in the low 50's at night.

Saturday started with an overcast day but the promise of some sun, a trip to the docks to dump trash and help launch and off we went 8 boats to Potters Cove. Ed and I chose the northern route as did most but the wind died and it was iron jenny to the rescue. No wind till we were around the top of Prudence then with a slow start the wind started to build. we went form 10 to 30 knots in about 1 minute. I was chasing Whale and Yknot at a 15 degree heal and suddenly I'm at 45 with water about to come over the rail. I saw Dror leaving the cove so I headed over to say hi and then went to the cove. That is when the fun wind caught me, rounded me up and popped my boom out of the mast. So it was the end of my healing fun.

So drop the sails and boom to the deck and went in to raft up. We had 2 rafts of 3 and two lone boats and as usual dinks went around visiting the raft ups. It was interesting the older boats were rafted the 26s&d and the 26x's were together I do not know how this happened but I do know that each raft up had at least 2 anchors out against the wind. Also note that the lone boats were a 26s and an 26x.

We had a great night, the morning sun was amazing it dried all the dampness out of the boat and clothes that were wet. It was slow leave as we were waiting for wind. It finally hit after 9AM and off we went this time the southern route. Ed set off for 3rd beach for his trip back on Monday. I went south with Whale but with wind then no wind then wind we got separated and we got to try many points of sail with changing but decent wind. Finally about 11:30 the wind died again and I had had it so I said good bye to Whale and motored to Allen Harbor. I had to wait at the ramp but took my time and by the time I was about done the rest of the group got there. We chatted as we worked and then it was off for tow home.

Each June the weather and wind are questionable at Allen Harbor but I would not miss it. You get to test the boat before Champlain go over changes people have made and see people you may not have seen since the Christmas party. I just makes for a great summer start weekend sail.
---
Users browsing this forum: No registered users and 1 guest