Winnipesauke Rendezvous Report by Chuck Healey

I met up with Karen and Al Hill who were setting up Karamal, their 26X. After getting their boat settled in at the slip, my wife Helen and daughter Brianna arrived and we headed over to Patrick's Pub for dinner.


We met up with two new members of NE-TS Saturday morning, Ron Pinkham and Cindy Medeiros. Ron and Cindy are keeping their 26D (as yet unnamed) on a mooring at Fay's for the season. Barbara Garland and Lloyd Dussault also arrived on Saturday morning. Barbara didn't bring her boat, but we were happy to have them crew on our boats.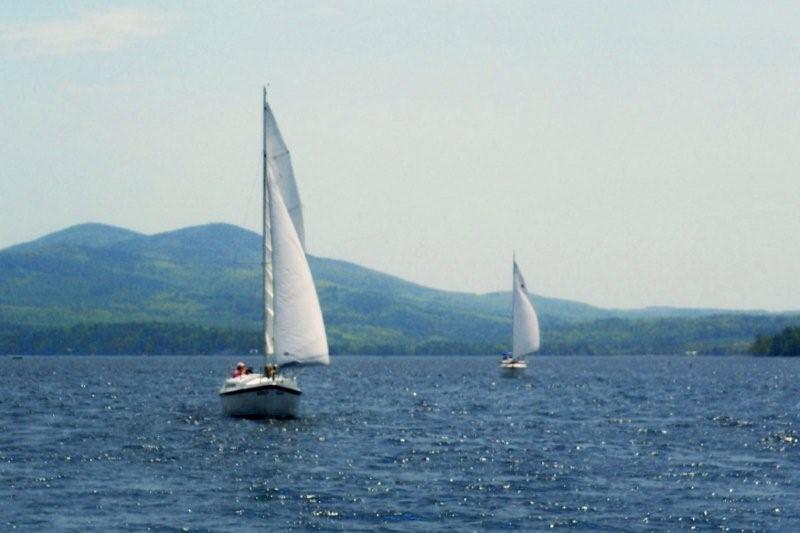 We headed out on the lake around 11:00, with Barbara crewing on Ron and Cindy's boat and Lloyd on mine. The weather started out favorable, partly cloudy with a light to moderate breeze. Our original destination was Weirs Beach and possibly Merideth Bay, but we had a favorable beam reach, so we headed North to Moultonborough Neck. The faster 26D eventually pulled ahead of Tacit Blue and Karamal. We had some great sailing around 5-mile Island.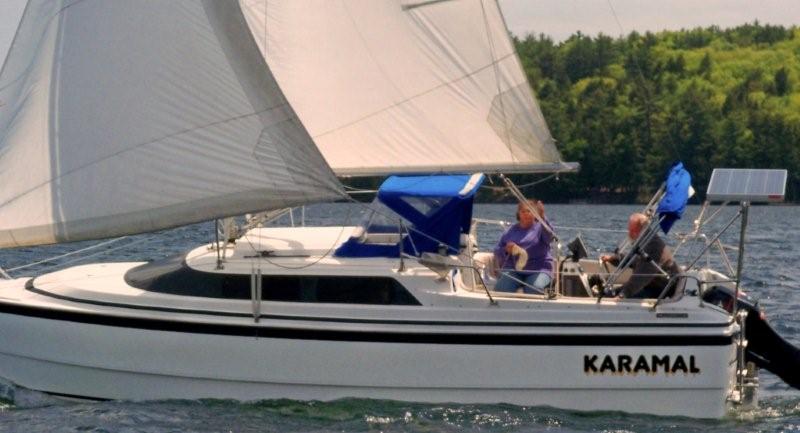 The wind starting picking up, the clouds started rolling in and the temperature began to drop. We lost site of Ron and Cindy's boat and figured they were heading back to Fays.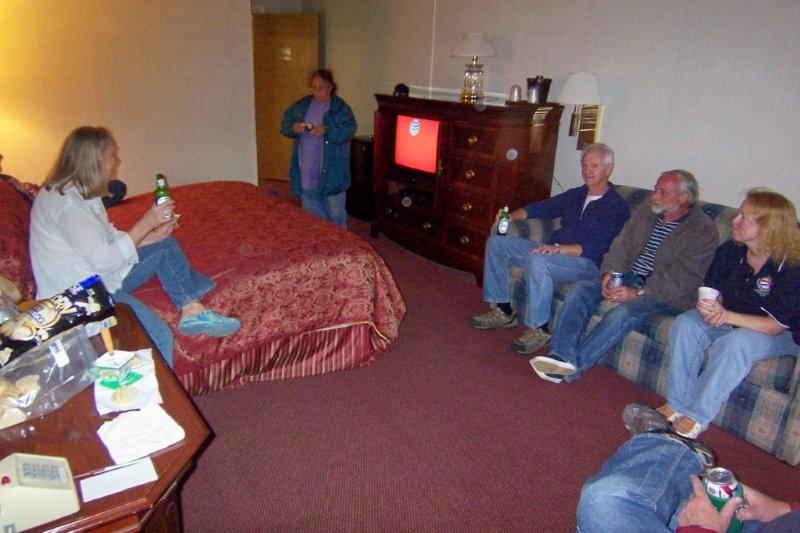 The other two boats decided to do the same, so we dropped our sails and motored back to the marina.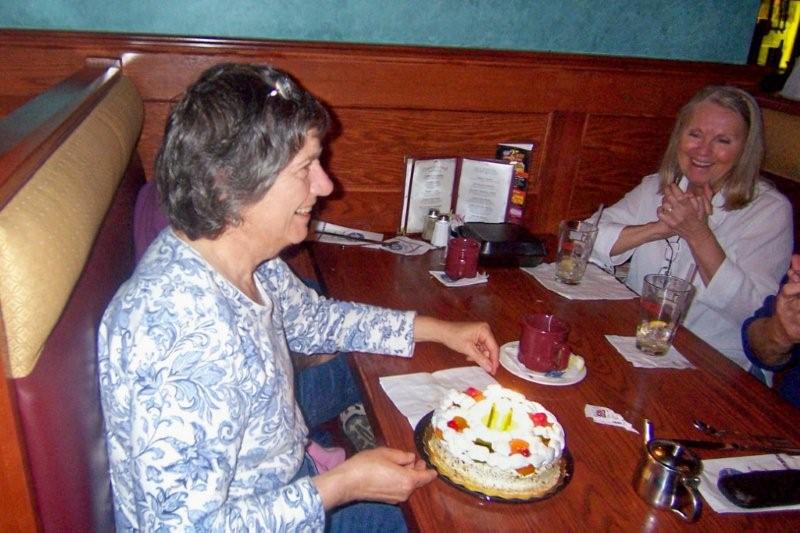 When we returned to Fay's, we were met by Dan and Linda Lacey. Dan and Linda were heading south from Maine and decided to stop by for the evening. We made dinner reservations at T-Bones in Laconia. After happy hour in Barbara and Lloyd's motel room we all headed to dinner. Helen surprised Barbara with a birthday cake. The 10 of us all wished Barbara a happy birthday. Unfortunately I was called in to work Sunday and had to get on the road after Saturday night's dinner.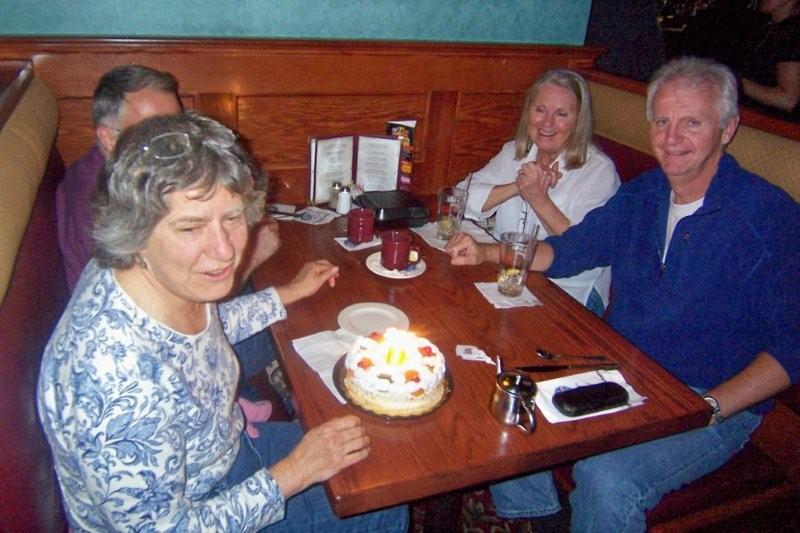 All in all it was a great weekend. The weather was better than it has been from most of past Winnie Rendezvous, and anytime you mix good friends with good sailing a good time is sure to follow.